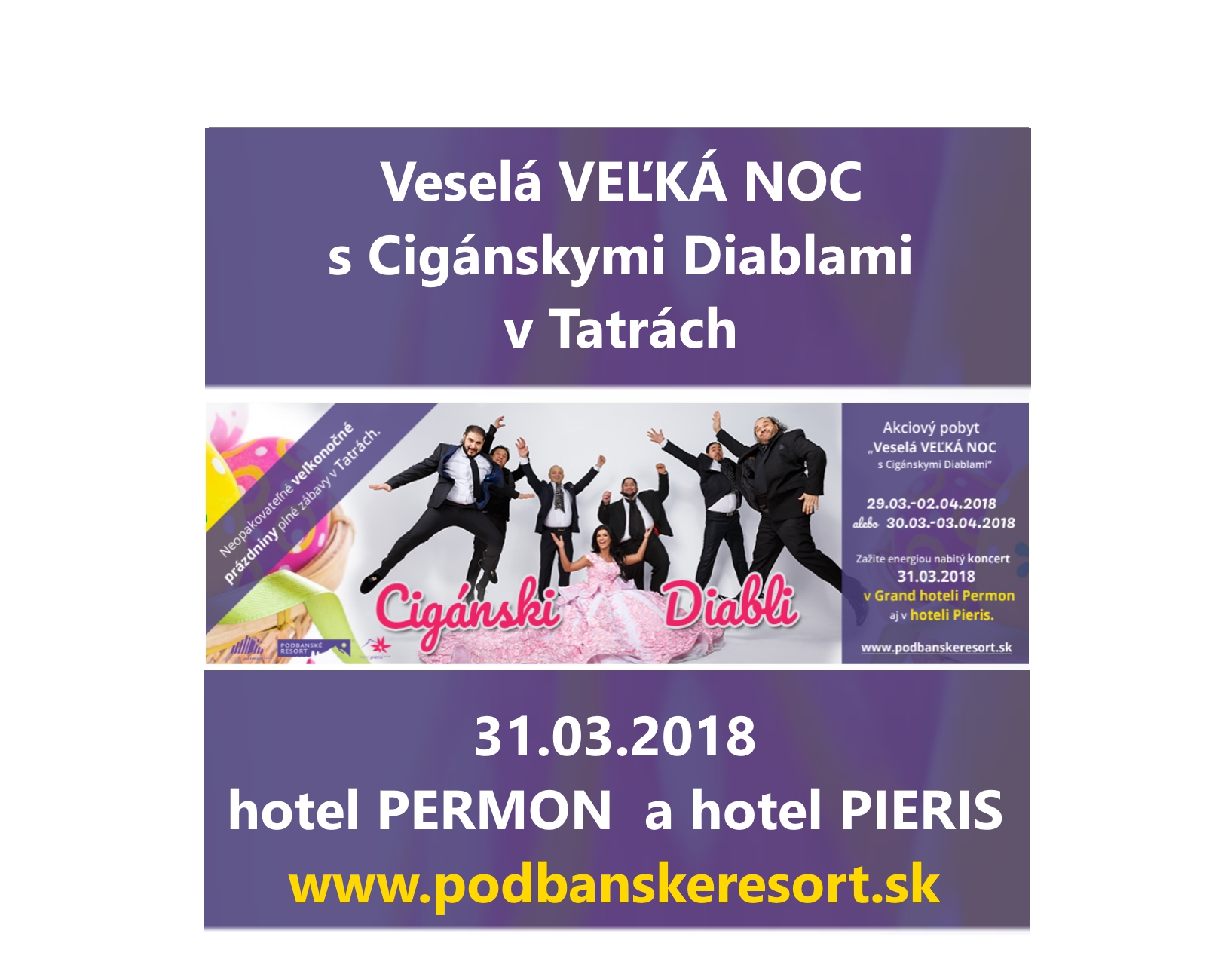 Easter with Cigánski Diabli - Gypsy Devils in High Tatras!
Easter stays with a concert of virtuous Cigánski Diabli - Gypsy Devils! Choose from two Easter dates: 29.03. - 02.04.2018 or 30.03. - 03.04.2018 and enjoy a luxurious stay in the beautiful rooms of t...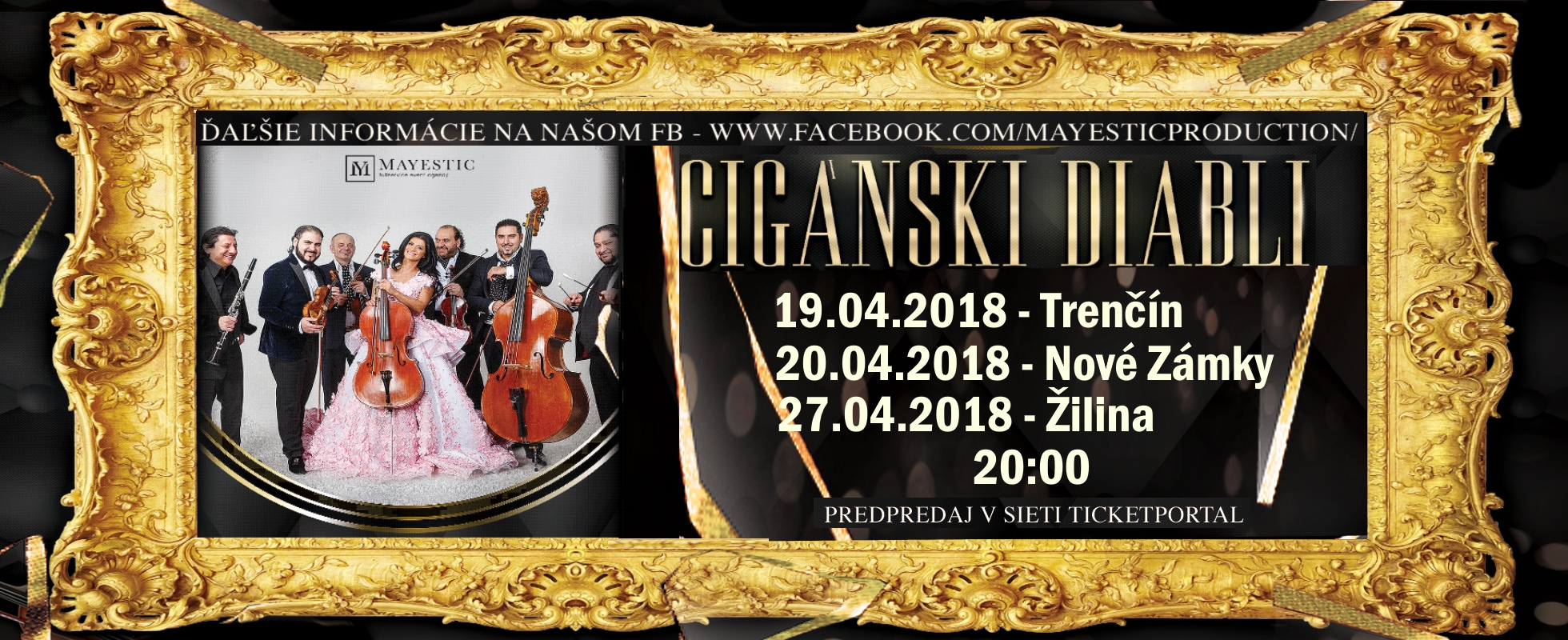 Enjoy 3 unique concerts with Gypsy Devils and Mayestic!
Diabli are coming! And not any, Cigánski! Enjoy the amazing virtuous evening with Cigánski Diabli - Gypsy Devils, the most successful Slovak musical orchestra that have been playing together for over...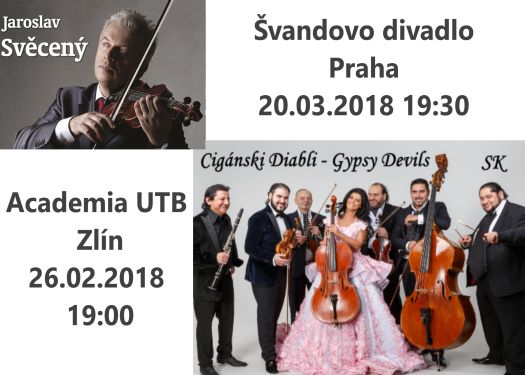 Concert project " Gypsy Devils and Jaroslav Svěcený" - Prague/Zlín CZ
A storm of tones and emotions, a one-time encounter of exciting virtuosity! The concert project of the world-renowned violinist Jaroslav Svěcený and the world-famous Cigánski Diabli-Gypsy Devils orch...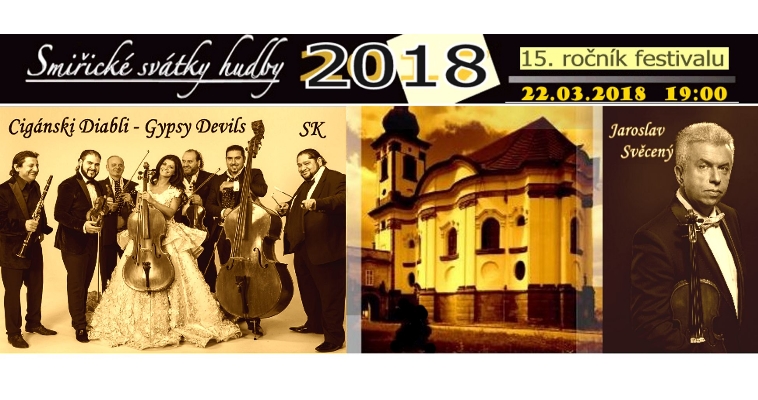 Smiřické svátky hudby 2018 EN
Wonderful Czech-Slovak concert project entitled \"Jaroslav Svěcený / Gypsy Devils\", which brings together classic music with elements of ethno in an truly unique way, will also revive this year's 15t...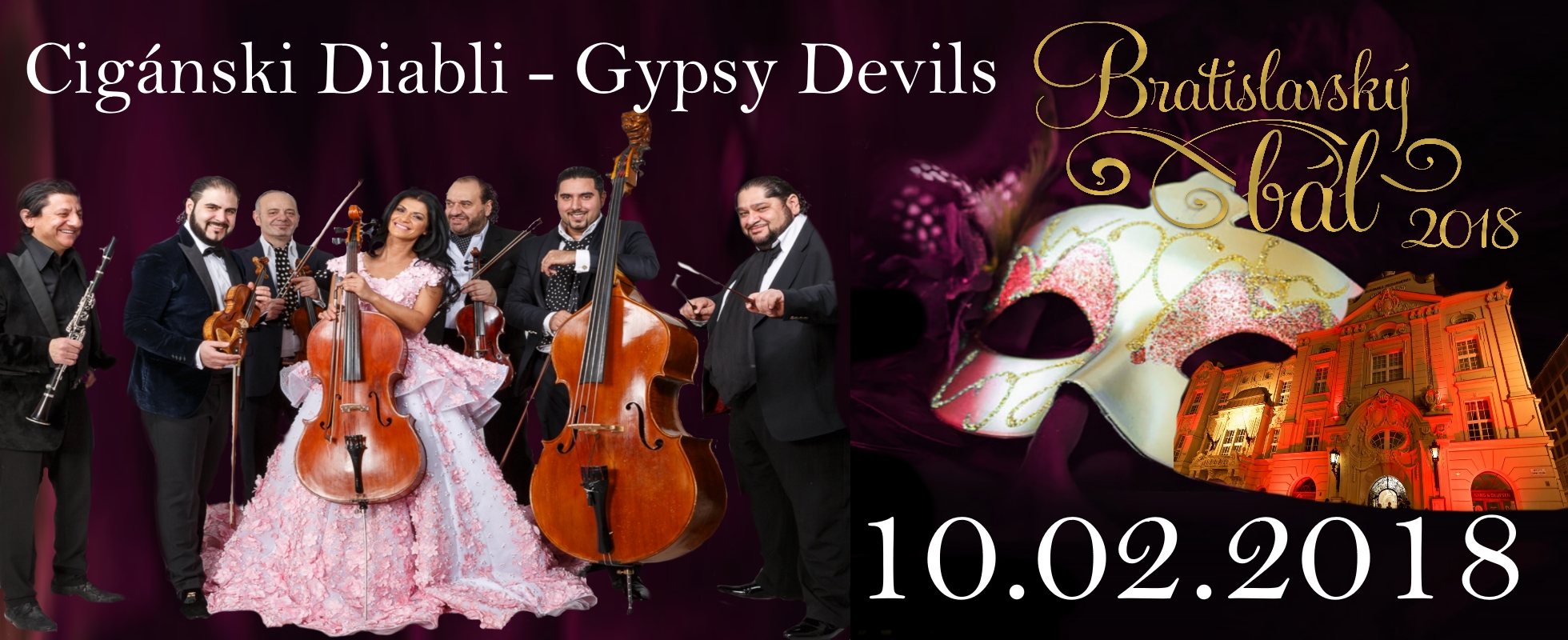 Bratislava Ball 2018
Cigánski Diabli - Gypsy Devils concert at Slovak Bratislava´s Ball 2018! We will play only for you on 10. February 2018....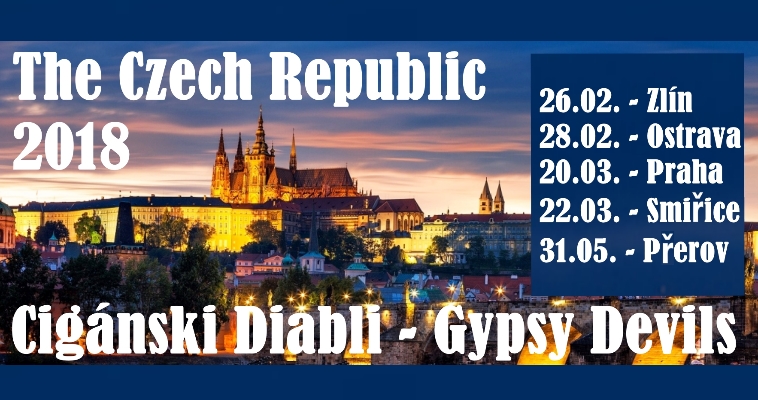 The Czech Republic 2018
Dear Czech friends! We already prepared several concerts for you this year! Check our up-dates for new terms! Looking forward to seeing you, your Gypsy Devils...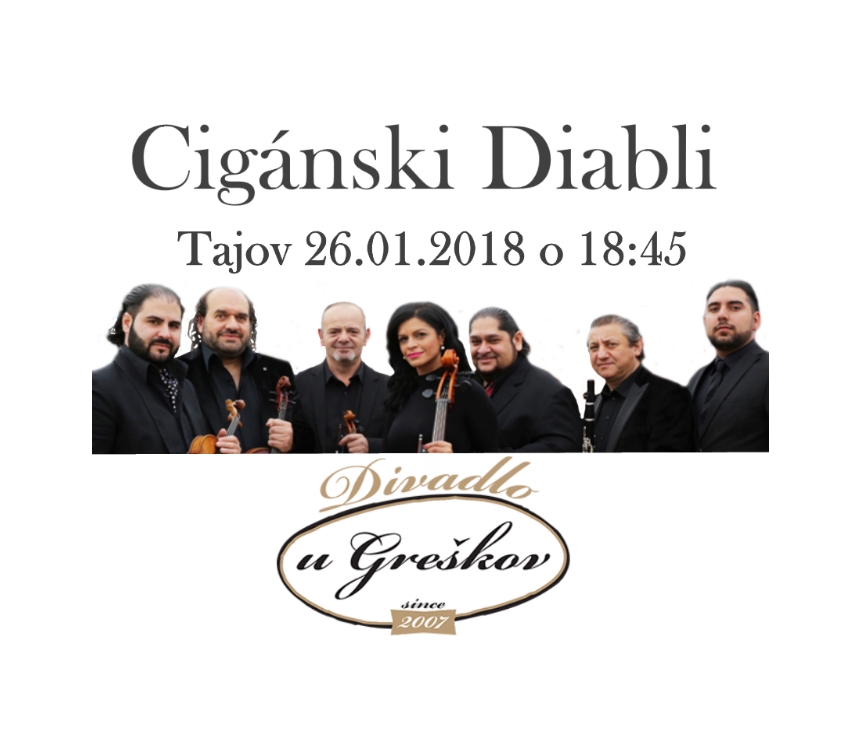 Cigánski Diabli - Gypsy Devils performing in Tajov?
Dear friends and funs what about going to the theater! You can enjoy the unique concert in a pleasant environment, which is offered by Divadlo u Greškov, already on January 26, 2018 at 18:45! We are ...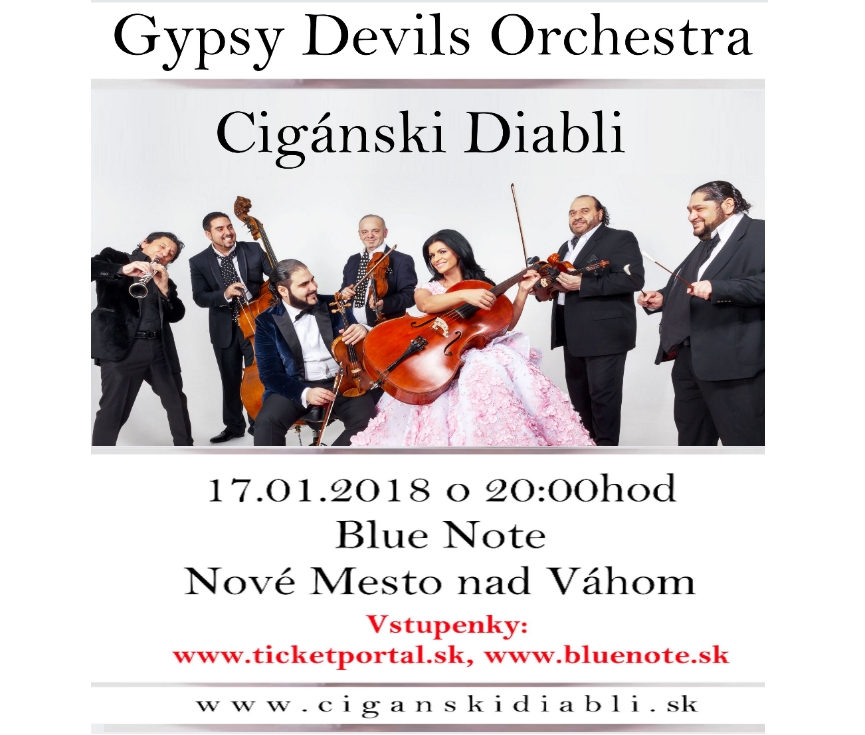 Blue Note 2018
The Blue Note in Nove Mesto nad Váhom will welcome Gypsy Devils Orchestra on 17.01.2018 at 20:00. Do not miss a unique concert with a beautiful New Years´ atmosphere! Tickets: www.ticketportal.sk an...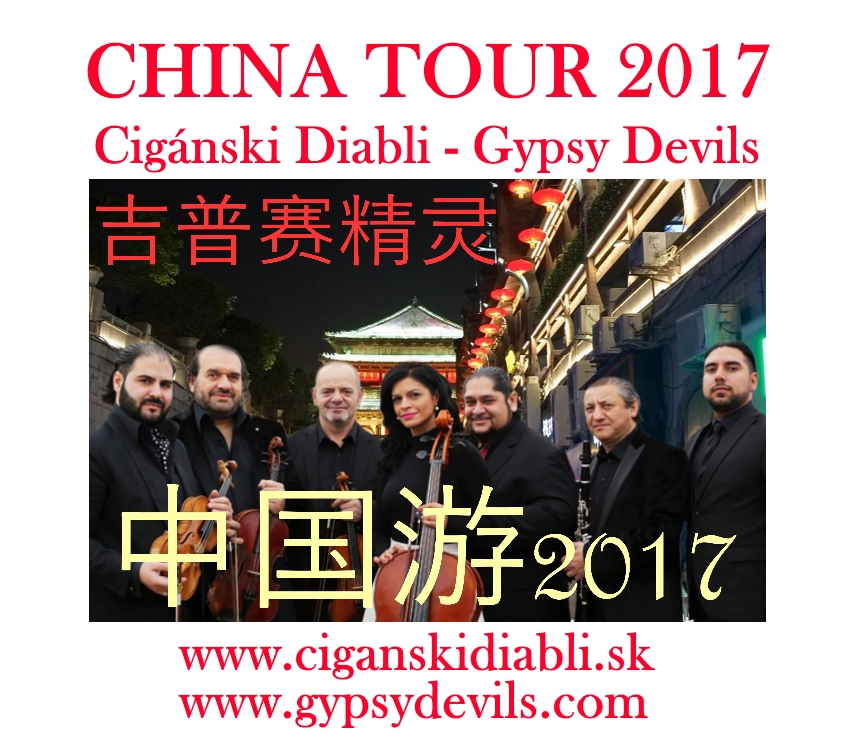 Cigánski Diabli - Gypsy Devils - the China Tour 2017
Cigánski Diabli - Gypsy Devils leaving for a Tour in China! Concerts, musical activities, culture and Chinese food tasting can not be missed even in 2017. For long 36 days ... Good Bye Slovakia!...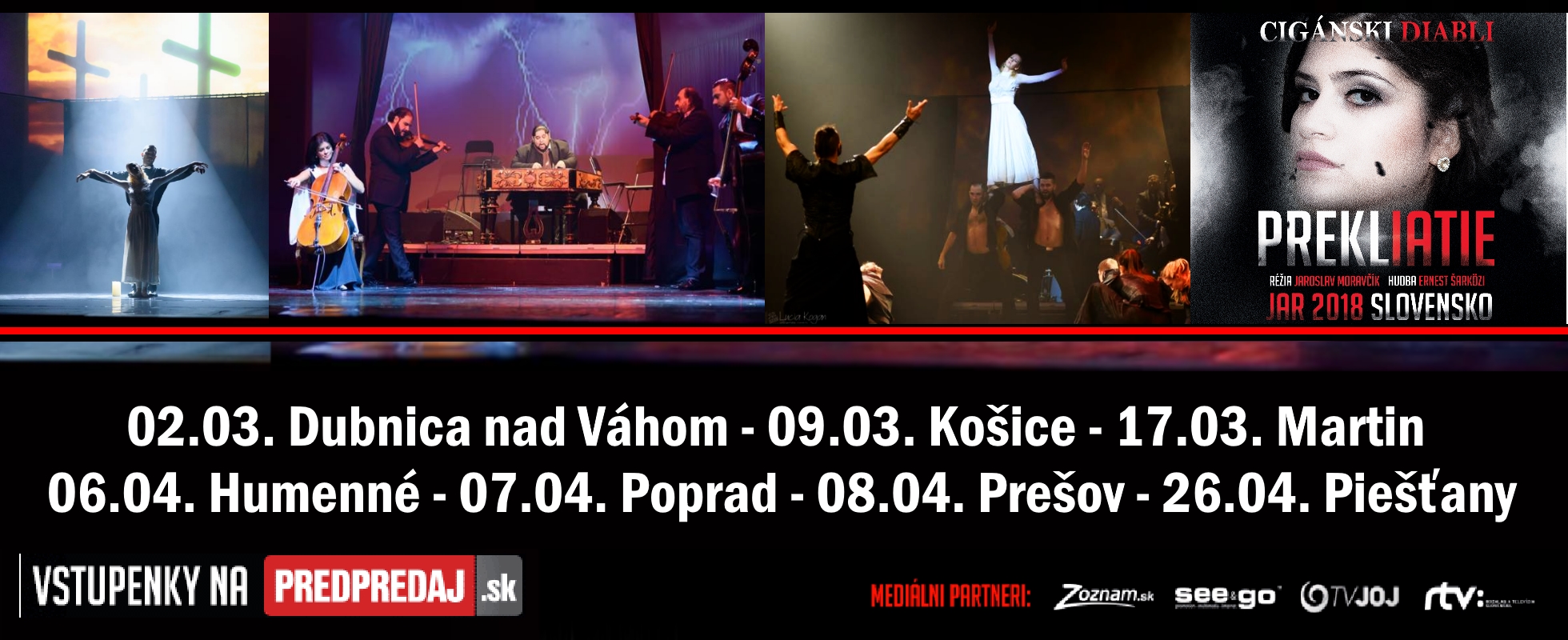 Musical The Damnation
After the extremely successful premiere in January 2018 our brand-new musical is starting a SPRING TOUR !!!!! The music-dance performance with mysterious name The Damnation is a modern mix of singi...