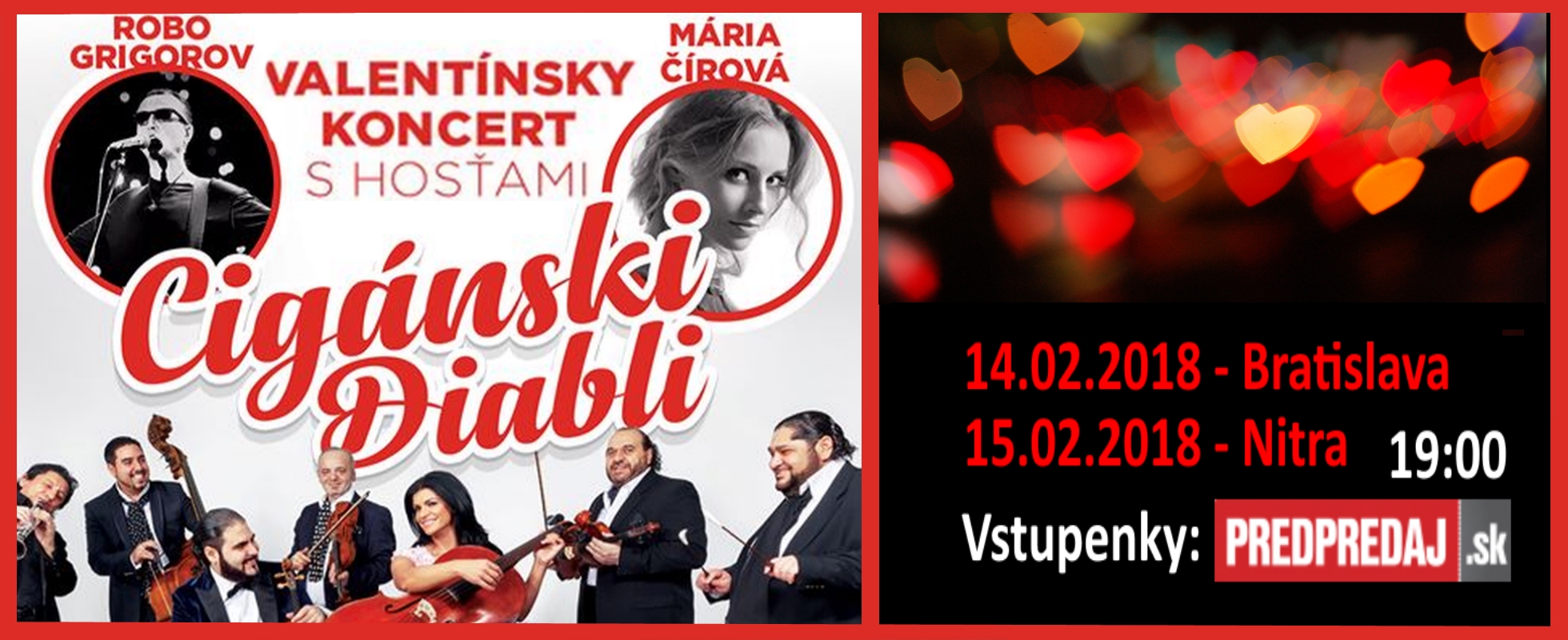 Valentine's Concert with special quests
Unforgettable Valentine's Day? Take your partner to our unique \"Valentine's Concert with Guests and Two Orchestras\"! 14.2.2018 / 19:00 - AEGON arena, Príkopova 6, 831 03 Bratislava 15.2.2018 / 19:00 ...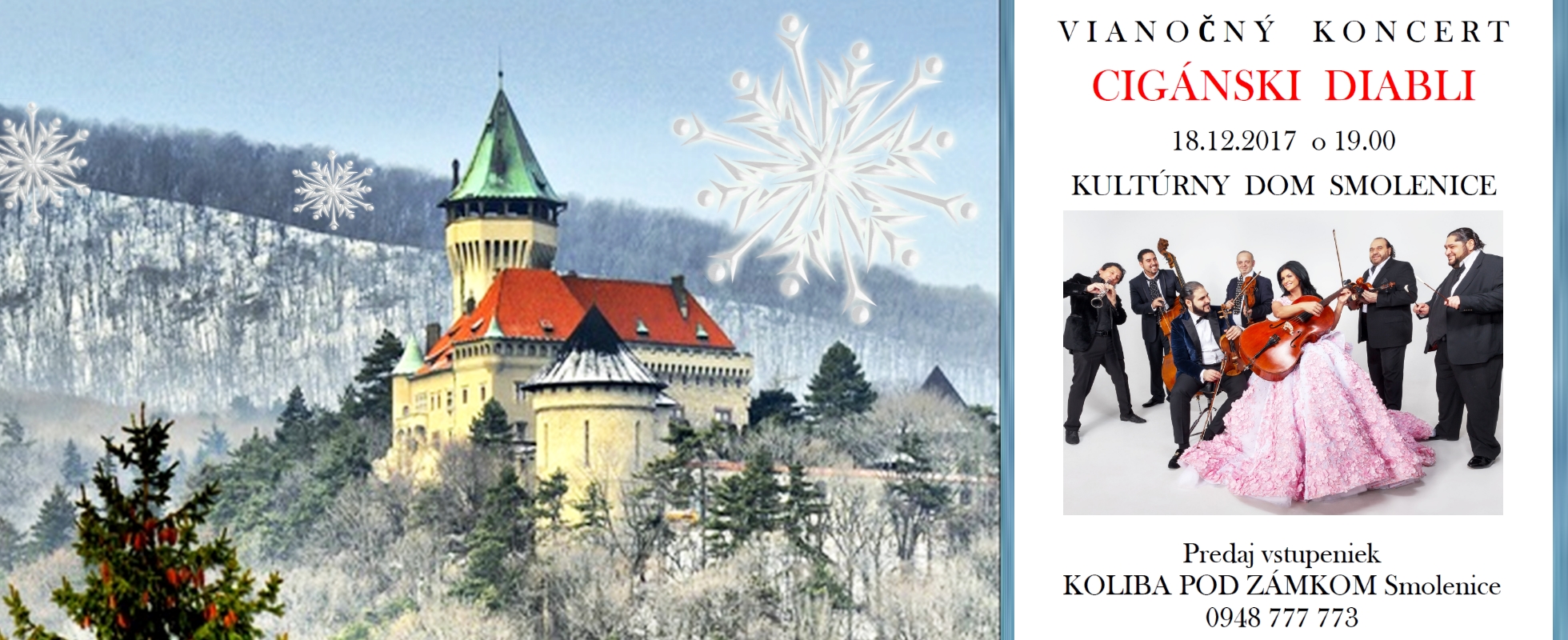 Christmas Concert in Smolenice 2017
Christmas time is coming, so here we are - the first Christmas concert in Smolenice will be held on 18.December 2017 at 7pm. You are welcome:)...
International music festival F. L. Věka - Dobruška (CZ) 2017
We were delighted to receive this year's invitation to the great International Music Festival of F. L. Věka, which is held in Dobruška/The Czech Republic on 28.10.2017. You are welcome...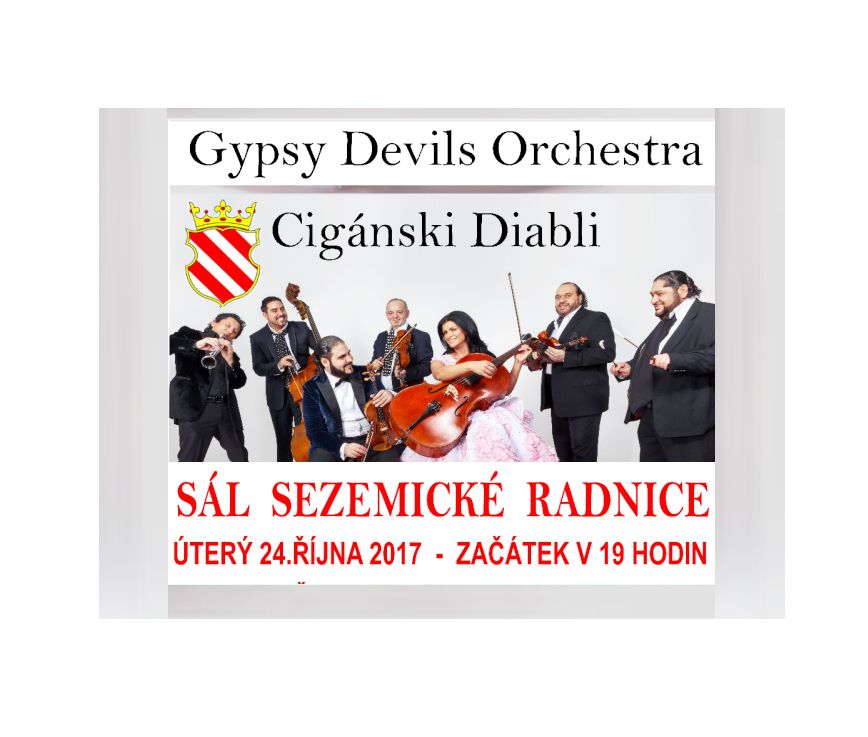 The Czech Republic - Sezemice 2017
Dear Czech friends and fans of our music! For us, Bohemia is one of the favorite destinations. This time, you can see us already on 24.10.2017 at 7pm in Sezemice (near Pardubice). We are looking fo...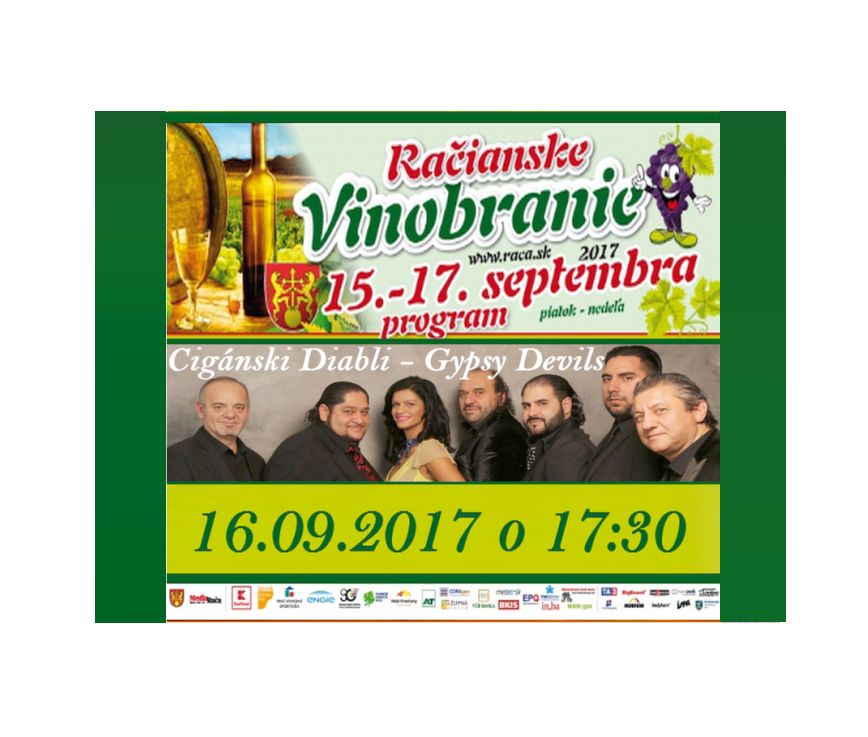 Račianske Vinobranie 2017 EN
A lot of delicious food, fresh drinks and tasty wine hand in hand with our unique and temperament music - that is what you can find at \"Racianske Vinobranie 2017\" in capital of Slovakia - Bratislava...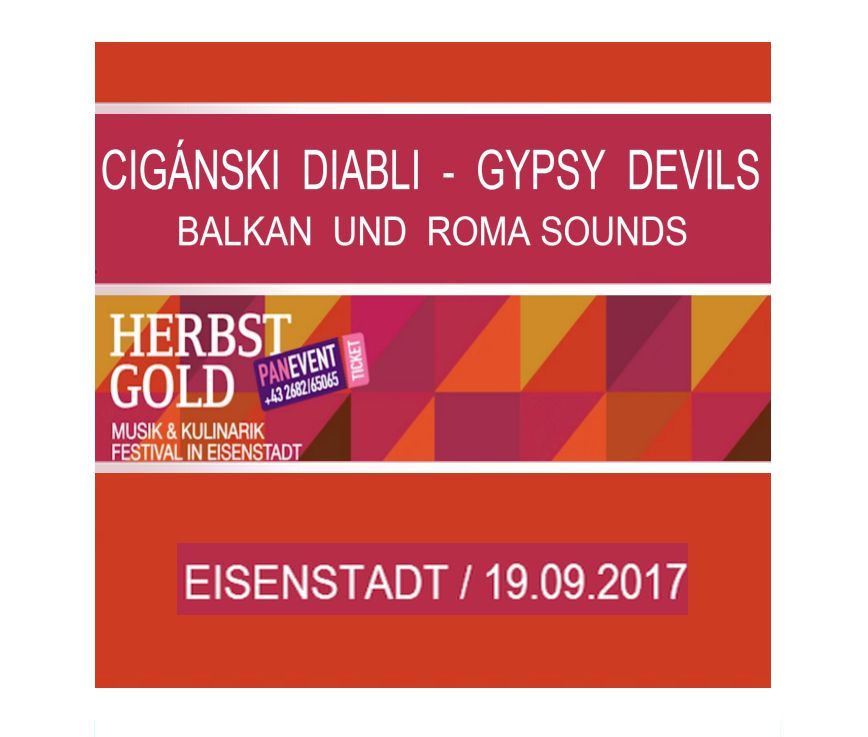 Balkan und Roma Sounds - Eisenstadt/Austria EN
We were honored with an invitation to an event we CAN NOT refuse! Participating in the \"Balkan und Roma Sounds\" event in the Austrian town of Eisenstadt is a tribute to us. We prepared special list...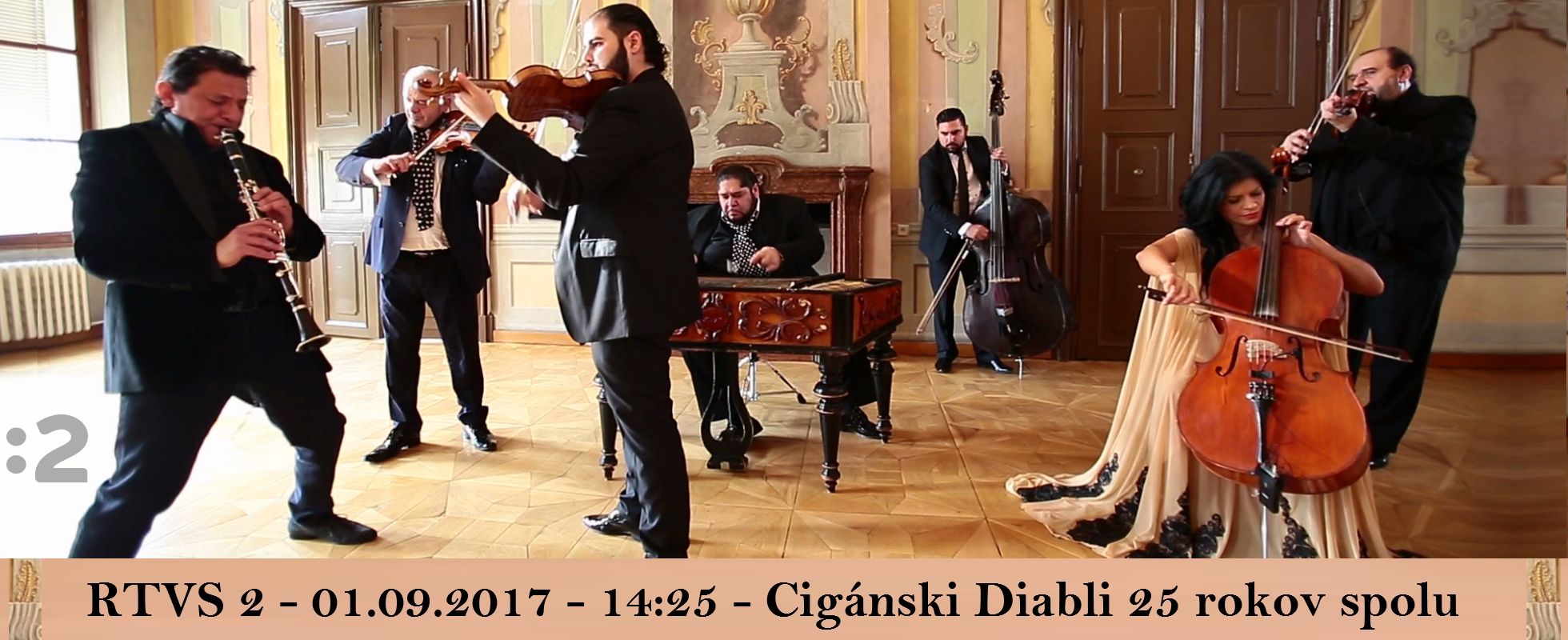 Musical TV documentary - CIGANSKI DABLI - GYPSY DEVILS
Music documentary \"CIGANSKI DIABLI - GYPSY DEVILS 25 years together\" on RTVS2 (Slovak National TV) uncovers our past and also 10 years of being Ciganski Diabli - Gypsy Devils Orchestra. If you would like to know something more about us, enjoy watching. Broadcast time: 01.09.2017 at 14:25 The cross-...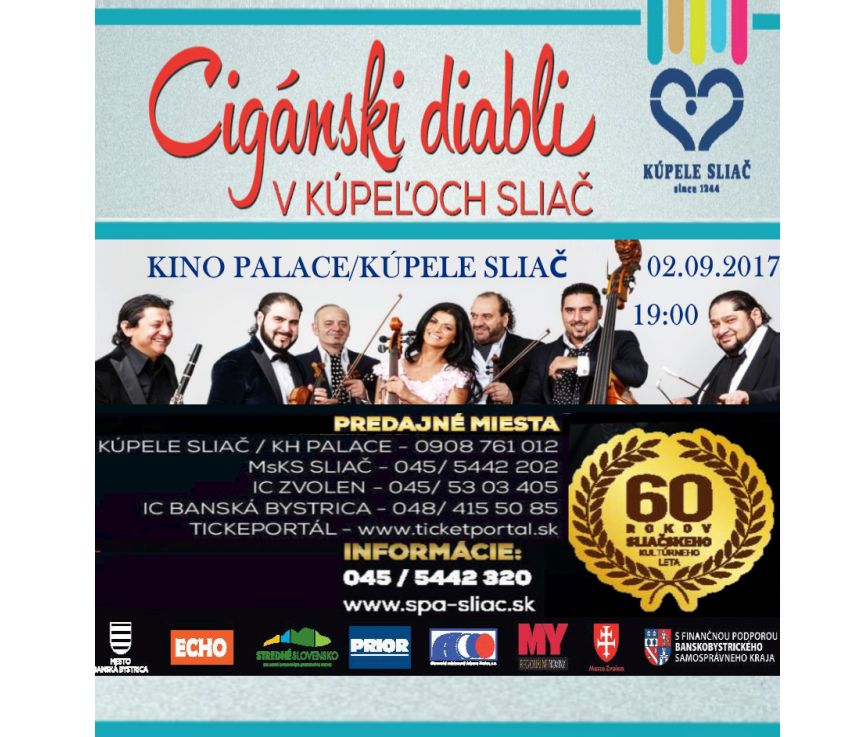 Cigánski Diabli - Gypsy Devils in SPA Sliac
Cigánski Diabli - Gypsy Devils in SPA Sliac soon:) Welcome to Palace Cinema Sliac on 02.September 2017 at 7pm!...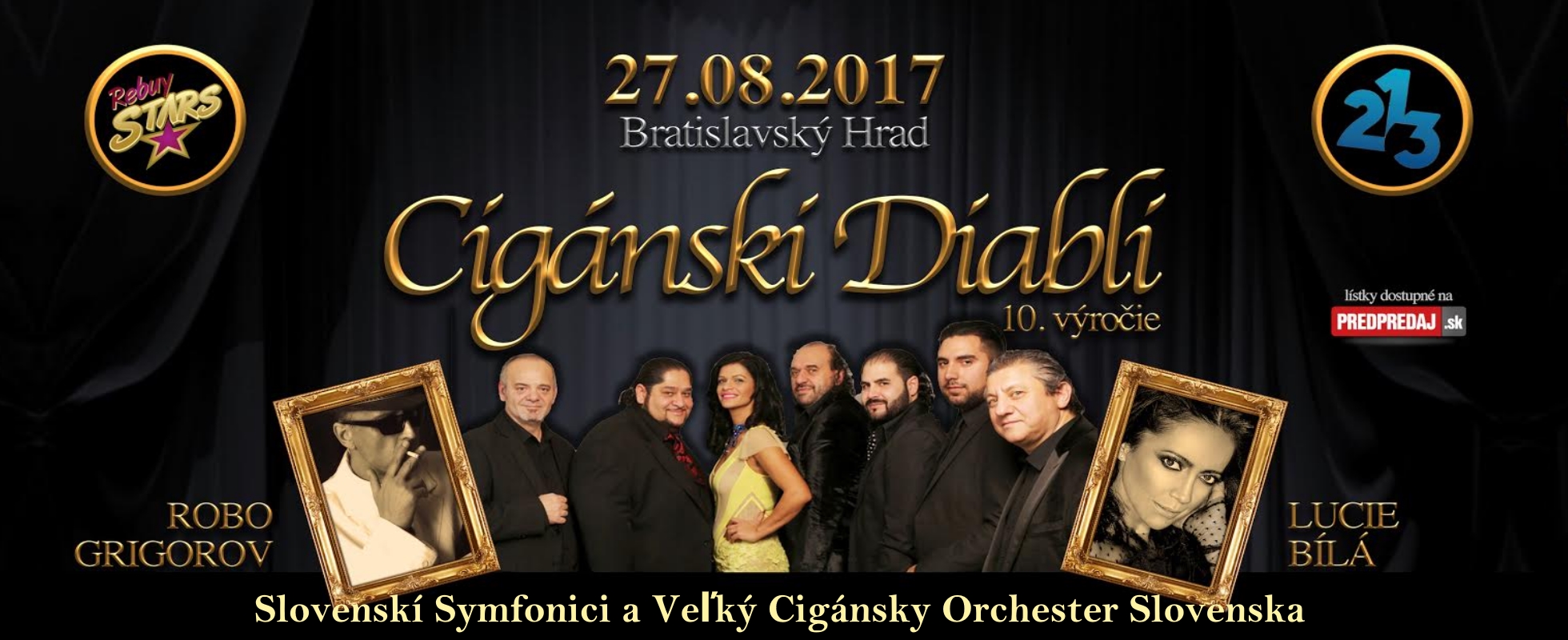 Cigánski Diabli - Gypsy Devils / the 10. anniversary at the Bratislava castle!!!
Unforgettable concert at gorgeous Bratislava Castle soon! Rebuy Star a TV 213 prepared an unique piece for the international and also national audience. The evening full of great music is here for ...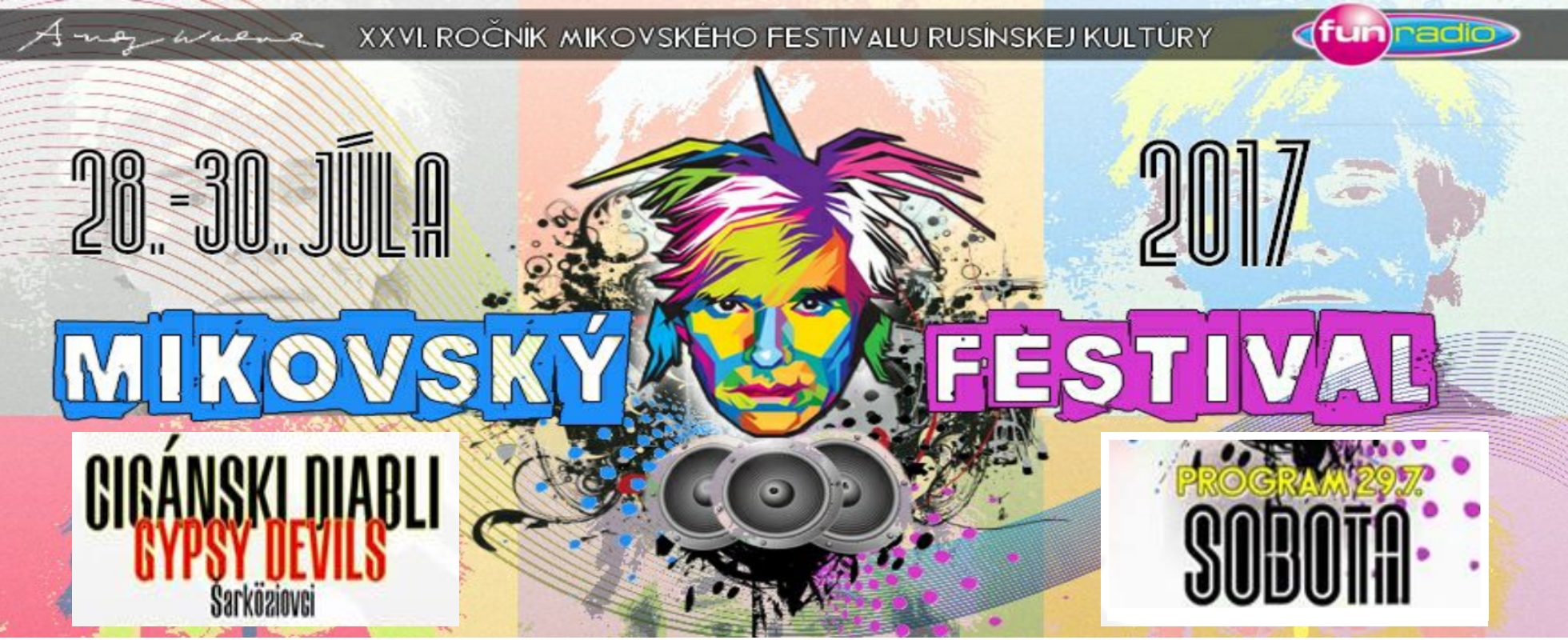 Mikov Festival of Ruthenian Culture invites Gypsy Devils!
Birthplace of Andy Warhol, the King of Popart, the small village Mikova in Slovakia! In his honor, the XXVI.year of Mikov Festival of Ruthenian Culture helds its tradition. Musical cast, our orchestra included...